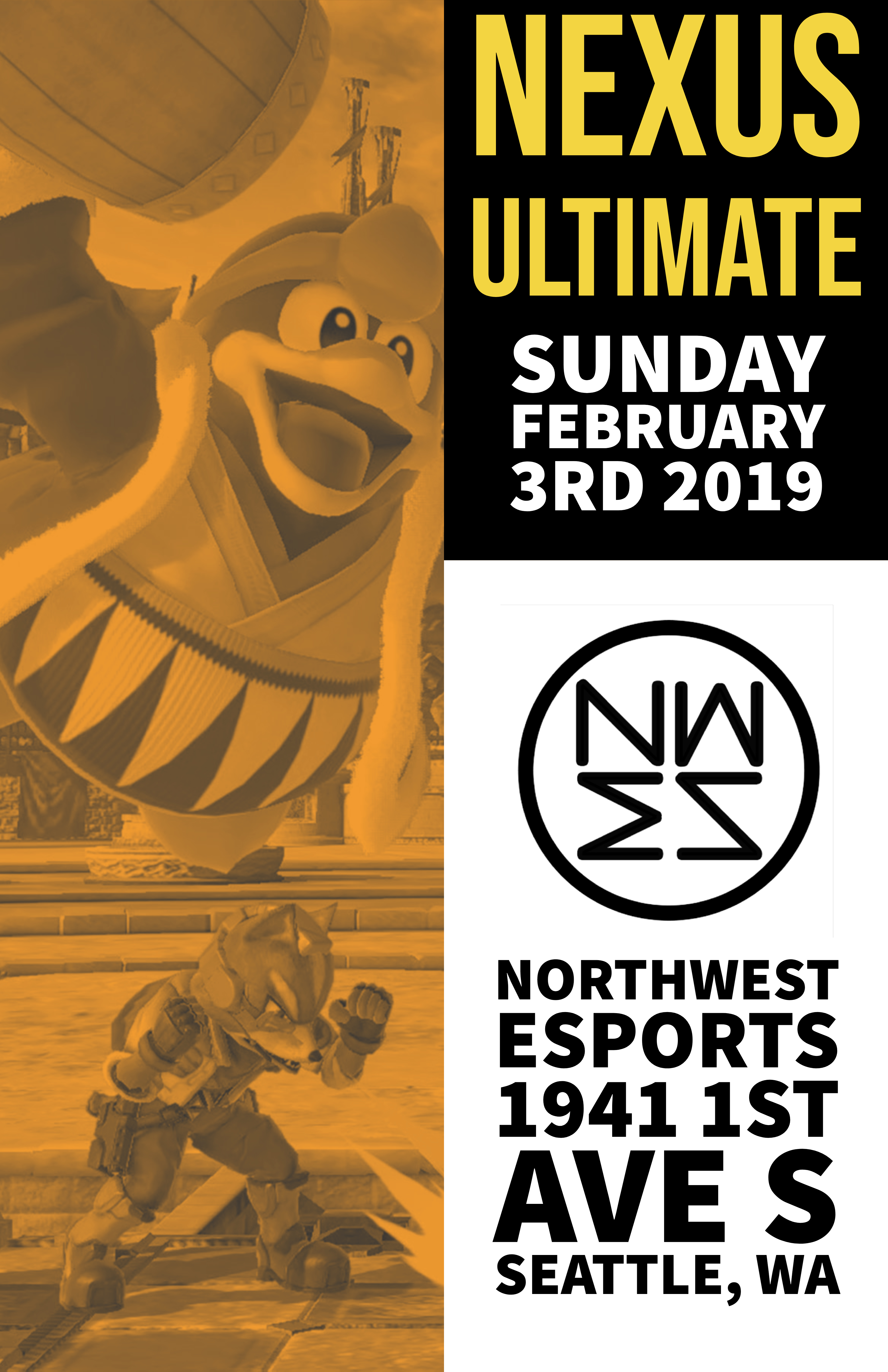 Nexus Ultimate Tournament Series – Smash Ultimate
Smash is back at Northwest Esports with our new monthly Super Smash Brothers Ultimate tournament series called Nexus Ultimate. Join us February 3rd for both a 24-Person Singles and 12-Team Doubles Double-Elimination Brackets. The tournament will be broadcast on all major streaming platforms.
With the upcoming beta release of the NWESgg platform, establishing a regular tournament series of one of eSports most renowned games has been a priority of our team since inception – Jake "AnimateD" Greene
Join us & 24 competitors February 3rd, 2019 at NWES SODO HQ.