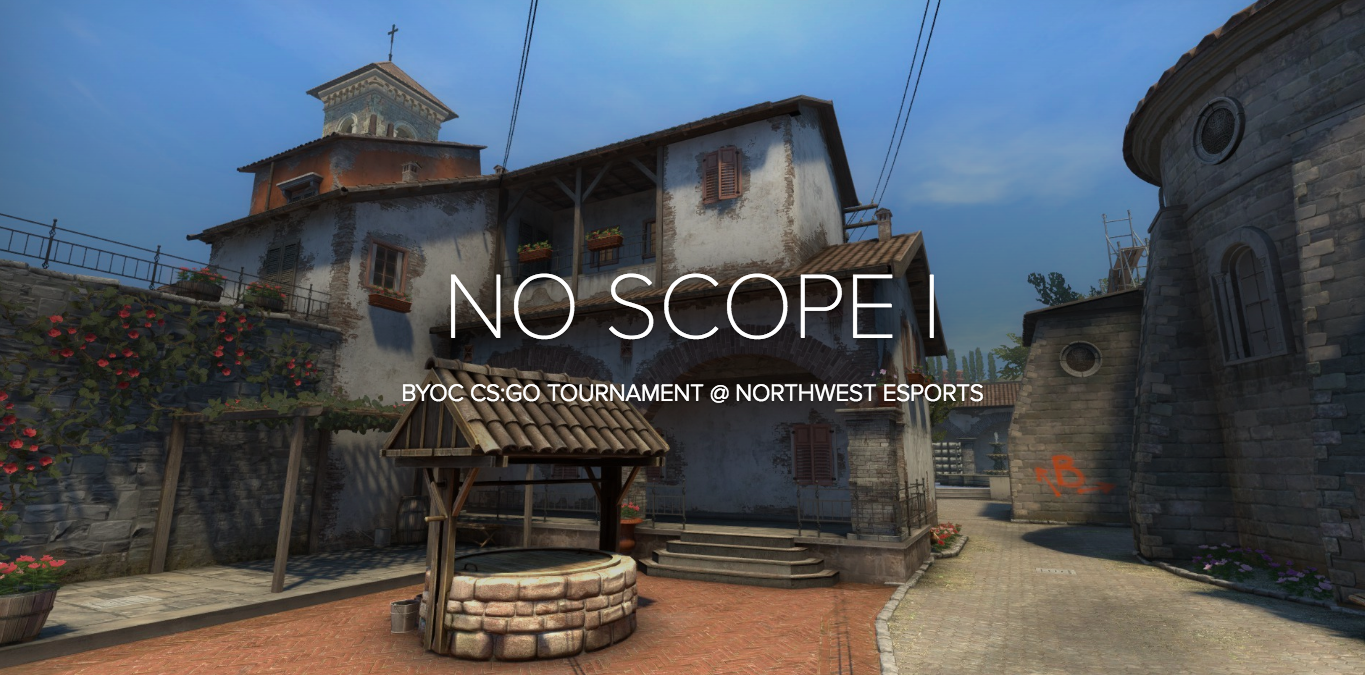 NoScope CS:GO BYOC Tournament Series
Northwest Esports is excited to announce a new bi-monthly CS:GO BYOC tournament series called NoScope. Join us October 27th for our first 8 team tournament in a double-elimination fashion. The tournament will be broadcast on all major streaming platforms.
With the upcoming beta release of the NWESgg platform, establishing a regular tournament series of one of eSports most renowned games has been a priority of our team since inception – Jake "AnimateD" Greene
Join us & 8 teams of competitors October 27th, 2018 at NWES SODO HQ.