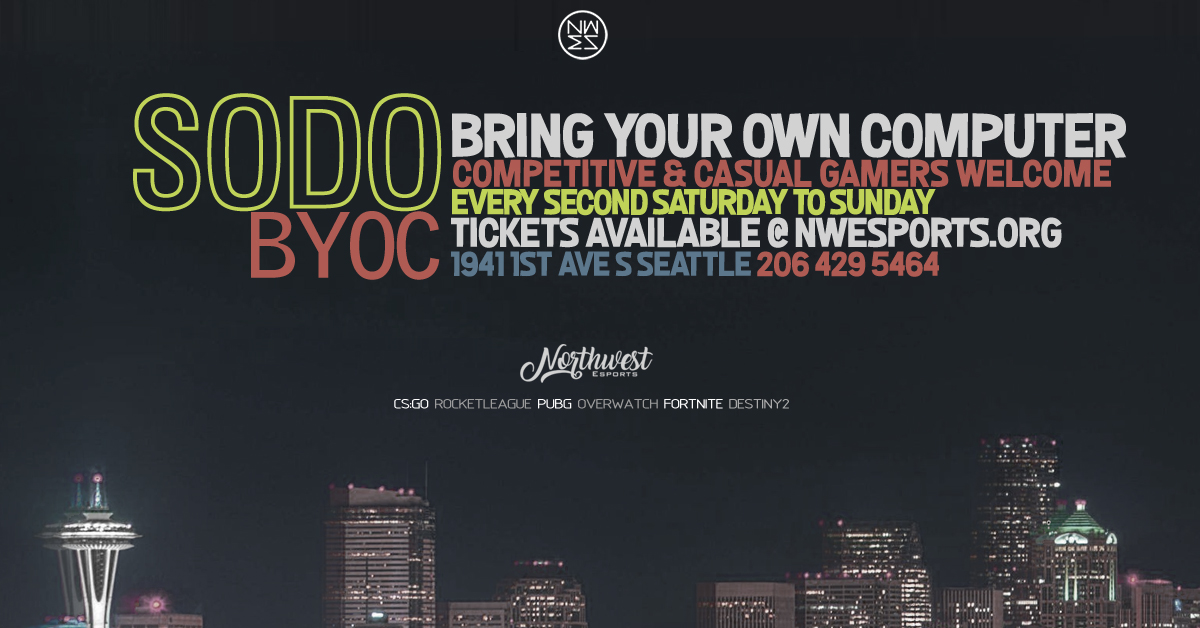 SODO BYOCs @ NWES HQ
12 people. 24 hours. 1,000mbps+
SODO BYOC at Northwest Esports
Every Second Saturday
Bring-your-own-computer to our monthly community gathering in the NEW Northwest Esports Headquarters. Hang out at our new location for 24 hours of PC Gaming on GIGABIT internet!
Located on 1st Avenue just South of SafeCo Field, ample FREE parking and a loading bay for your convenience, let's LAN!
PLAYERUNKNOWN'S Battlegrounds
Counter-Strike: Global Offensive
Quake Champions / Quake Live
Classic Games (Day of Defeat, DoD:Source, CS 1.6 & more!)
Please bring the following:
Desktop PC / Gaming Laptop
Desk Chair / Folding Chair
This is an open BYOC LAN, players are provided roughly 3 feet to setup their PC, snacks & energy drinks are available on-site. Bambino's Pizza will be ordered around 6 PM.
NO Smoking / Vaping in the Event Space