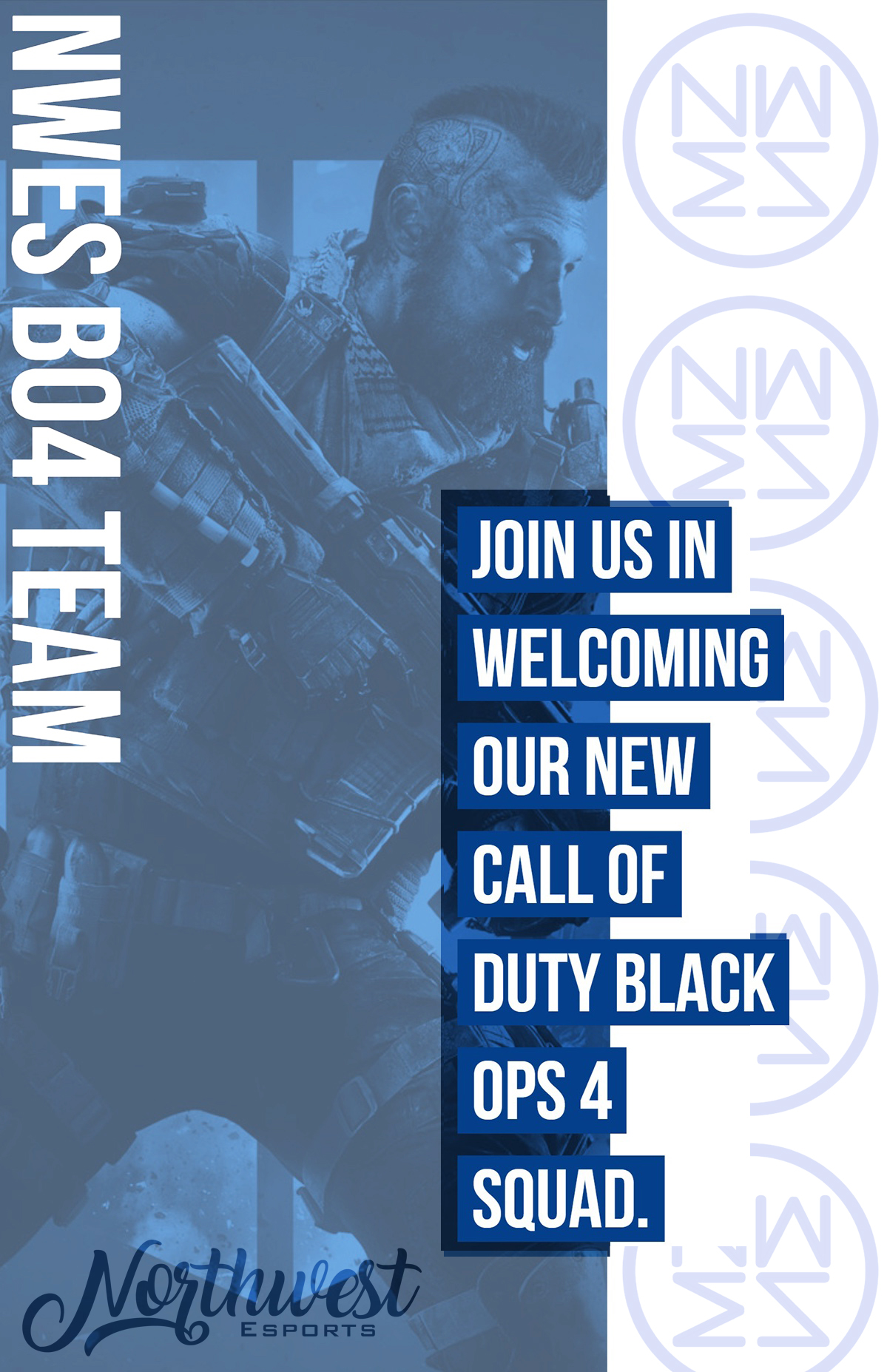 Welcome Our Black Ops 4 Team

Northwest Esports is excited to announce the formation of our first competitive team for Call of Duty: Black Ops 4. Working closely with our partners Plugable Performance & GAMEDECAL, our team will be progressing towards attendance at the upcoming Call of Duty World League in Las Vegas, NV in December.
"I'm ecstatic to assist Marc (IAmHaxk) in building a formidable competitive team within the World League. In addition, we share the sentiment our community has grown and deserves a regional team in the top tier to root for!" – Jake Greene (NWES)
The NWES roster will build from a core duo of Marc "Haxk" Mourning & Trevor "Panikd" Meisner. Collectively over two decades of competitive gaming experience, the Call of Duty veterans will be scouting the region for upcoming talent to bring Seattle to Vegas in a big way. Follow the progression to World League @nwesorg on Instagram & Twitter.